Suzy O'Rourke offers bespoke commission artworks.
Commission artworks are created in collaboration with your perspective and environment in mind yet maintain Suzy O'Rourke's unique aesthetic and design approach. Artworks can be commissioned to any size, colour palette, theming and framing.
Considerations such as lead time will be discussed at time of consultation.
Suzy is currently accepting artwork commissions for 2023.
Please email here to enquire further suzy@suzyorourke.com.au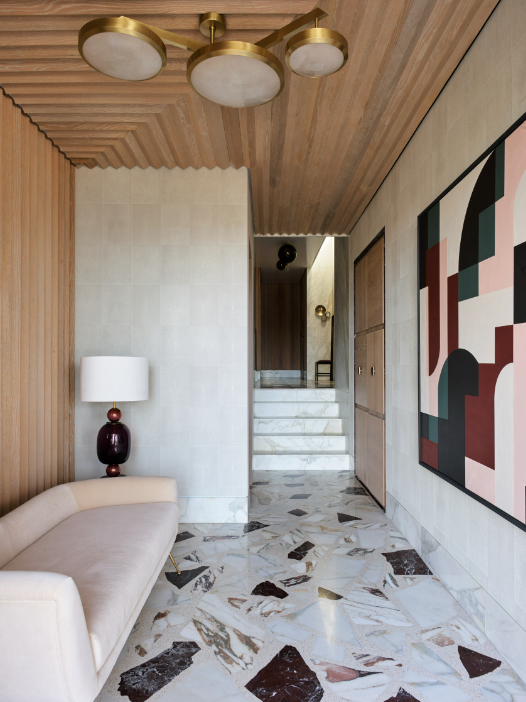 'GAIA I'
Art Commission for Greg Natale Interior Design, Mosman Project
Acrylic on Canvas
1500 x 1500 mm
Framed in Black Stained Timber
Photographed by Anson Smart
As featured in Vogue Living Nov 22 and The Layered Interior by Greg Natale